Sexual Harassment Attorney
California Legal Team have expanded our reach throughout Los Angeles to all forms of sexual harassment and rape. California Legal Team sexual harassment attorneys Okorie Okorocha and Nick Okorocha, are well known for providing personalized representation to the victims of sexual harassment and rape – we provide our clients with unprecedented access to our legal team thus ensuring personalized representation.
Meet Our Sexual Harassment Attorneys
At California Legal Team, we understand the importance of personalized representation. It is important to feel comfortable with, and to get to know the names and faces of your legal team, this allows for a better feeling of safety and security.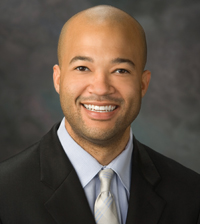 Okorie Okorocha
This Los Angeles based attorney has successfully represented many high-profile clients from Los Angeles all the way to Orange County and has established himself as one of the leading attorneys in his field.
Mr. Okorocha received his Juris Doctor from Whittier College School of Law in 2002 and holds a B.A. in Biology and a Master's in Forensic Science.
---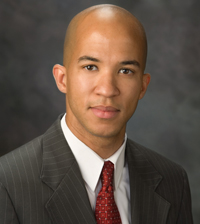 Nick Okorocha
Part of the dynamic duo, Nick has proven himself to be relentless in the courtroom advocating for his clients. Nick has tried many cases across California.
Mr. Okorocha received his Juris Doctor from Pepperdine University and his B.A. from the University of California.
Want to learn more about our attorneys?
The California Courts of Appeals and the Supreme Court are constantly redefining the meaning of sexual harassment. What this means for you is that the laws defining sexual harassment are constantly changing – at California Legal Team we have an extensive background in sexual harassment.   Our attorneys have your best interest at heart, we are prepared to take on any and all sexual harassment cases and will treat you with the utmost dignity and respect. As a victim of sexual harassment, you have the right to come forward. You have the right to take legal action against your attacker. You have the right to be heard.
We Stand With Sexual Harassment Victims
Sexual harassment leaves its victims with traumatic emotional scars which can last a lifetime. Too often, it is found that sexual harassment is not reported and the attacker is able to get away with it. We at California Legal Team seek to uplift victims of any form of sexual harassment – by helping you prosecute the guilty party we seek to bring closure to the victims of rape.
Have You Been A Victim of Sexual Harassment ?
The general understanding of sexual harassment is sexual contact of any form without consent. However, the laws defining sexual harassment vary from state to state. Sexual harassment is not only limited to sexual contact but includes:
Penetration without consent
Oral sex without consent
Exposing children to pornography
Taking inappropriate pictures of children
Flashing one's private parts to another person
Prostitution
Statutory rape
Criminal transmission of HIV
Having a sexual relationship with a family member
Sexual harassmentcases stem from an abuse of power but have a number of contributing factors to them:
Age – often children are too young to comprehend or to protect themselves from sexual harassment.
Size – a large physical size can be used to intimidate and influence individuals into sexual harassment.
Authority – persons who hold a position of power take advantage of those underneath them.
Is Rape Sexual Harassment?
Rape is a type of sexual harassment which is generally defined as the act of sexual intercourse by force or without consent. The victims of rape are usually left defenseless which in turn causes a great deal of emotional and physical distress to that person, sometimes leaving them with post-traumatic stress disorder.
Starting A Sexual Harassment Lawsuit
At California Legal Team, we understand the difficulty of starting a sexual harassment claim. This first step, is often a difficult decision to make. We understand the courage it takes, as this is no easy decision, we can ensure you absolute confidential and private counselling with regards to your rights on the matter.
The first step to starting a sexual harassment lawsuit is to get in touch with an attorney by means of an email or a phone call. Once you've taken the first step it only gets easier. So, let us help you. We understand the devastating effects of sexual harassment and what it can do to a person. That is why if you or a loved one has been a victim of sexual harassment, come forward so that justice can be served. You are the most important person in your life, don't let anything stand in your way of helping yourself, contact California Legal Team today.